Welcome back to the second layout in my Scrapmingle series. I pulled the pink and teal papers to start my layout then pulled other items from my stash to stretch it out. It feels good to get so much product used up and some old photos with memories documented.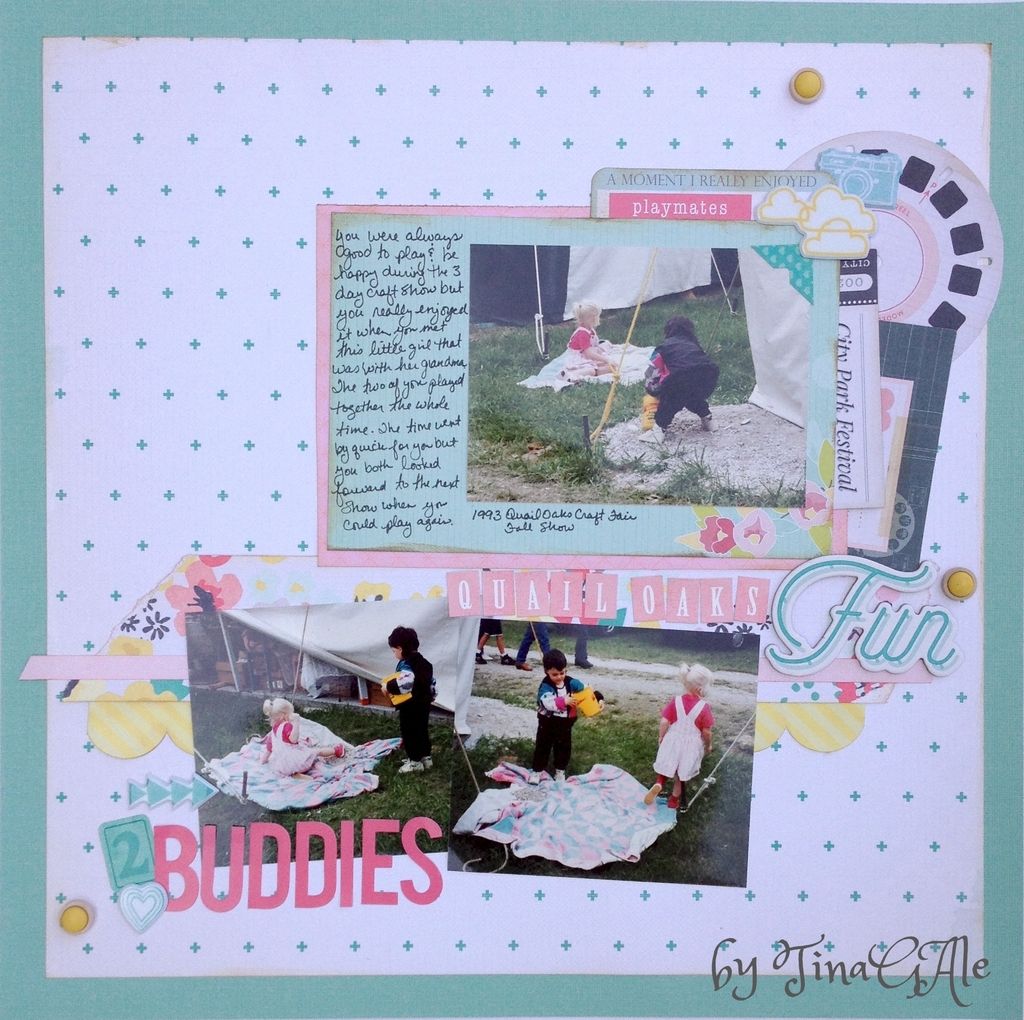 Here's a look at the process of my choices and product I used.


If you're reading in email click the link below to watch
Scrapmingle Intro
Join me each Wednesday on my
Youtube channel - TinaGAle
to see a new process video and a look at how I work with one new collection and mix it up with my stash to have the best of both worlds: using the latest trendy collections and a little stash busting.
I chose to work with the
Crate Paper Poolside
collection this go around.
I hope you'll join me each week and play along as well.
And some closeups
Supply list
Evalicious puffy stickers
Chickaniddy Scruptios Journal Tags
AC Sunkissed Chipboard thickers
Carta Bella True Friends Alpha
Echo Park Sweet Girl sticker sheet
Hugz
TinaGale