I'm hosting todays Got Talent challenge at
My Scraps & More
today and decided to feature hand stitching for my challenge. I love the look of hand stitching on my layouts and while it's not difficult it can be time consuming so I don't do it often. I went all out on this layout and love it!!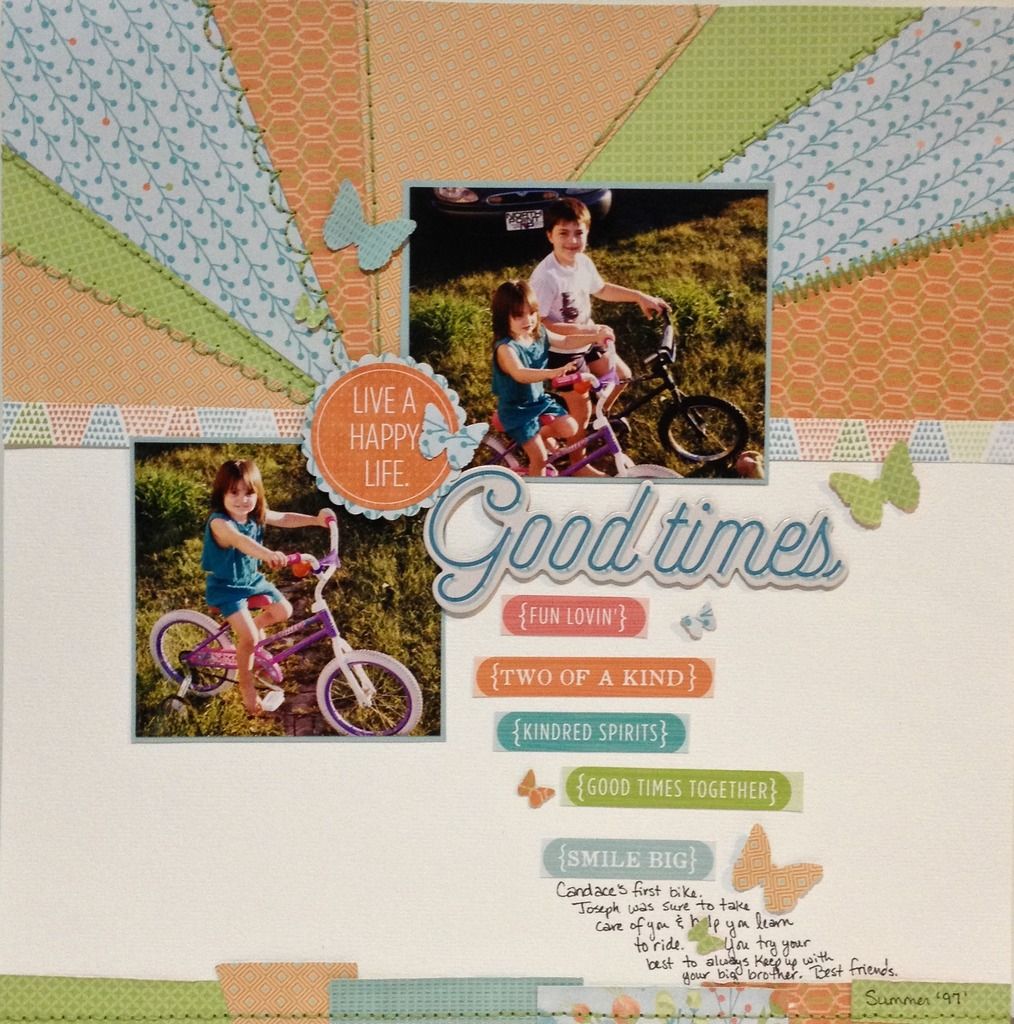 I'd love to have you join us over on the
forum
or on the new
My Scraps and More Challenge Facebook page
. Play along this week for some fabulous prizes!!
Here's a look at the process along with tips on how to do a starburst the easy way and use up scraps.
If you're reading in email click the link below to watch
Good times Process Video
And some close ups
Supplies used
Blossom paper
AC Sunkissed chipboard stickers
Stitching Guide
Foam Mat
Piercing Tool
Embroidery Floss
Martha Stewart Butterfly punches