Each month I host a Scrap Club that you can join locally or long distance. You can read all the details in the link above on my blog. Today I'm sharing June's Bonus Layout. We will be working with Balloon Ride and I've fallen in love with it's soft muted colors. So great for so many kinds of layouts.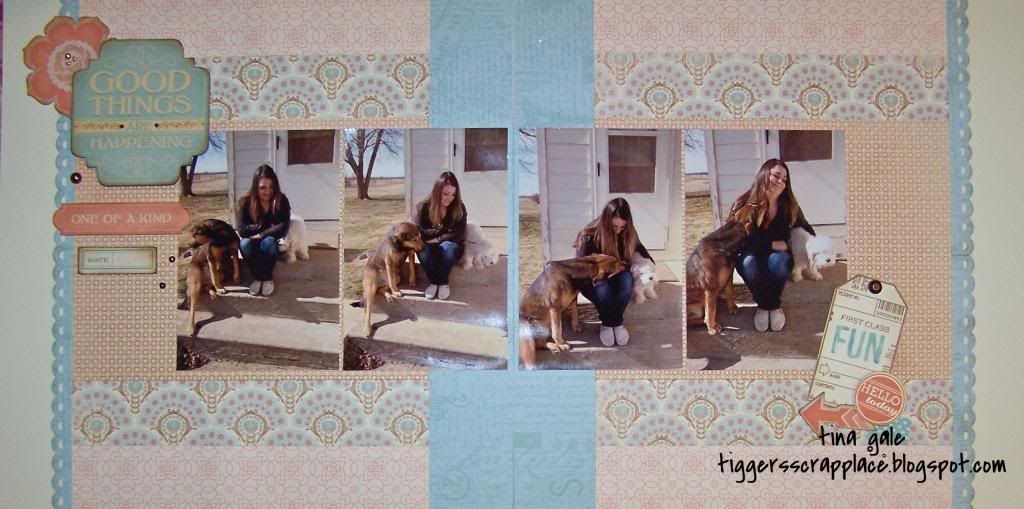 I kept this fairly simple and I still have a lot of journalling to add to which will fill up the rest of the horizontal space next to the photos. I used chipboard pieces from the BAlloon Ride complements as well as stamped images from some of my favorite stamp sets. If you don't want to do stamping you could simply use more of the Complements or Balloon Ride Assortment to embellish your pages.
Links for club details and the supplies used in June's Club layouts.
Scrap Club
Products Used in my samples


Make It from Your Heart How-To Pattern Books Vol 1 & Vol 2
X7180B Balloon Ride Paper Packet
X7180C Balloon Ride Complements
Z1857 Rosewood Mini Medley
Z1812 Sparkles Clear Flourishes
D1558 Washi Wonder Stamp set (Hostess Only stamp)
C1575 True to Life stamp set
Z1333 Mocha Opaques (Retired)
Ink Pads - Saddle, Sorbet, and Juniper
Z1852 Stitching Guide
Z1859 Foam Pad
Z1114 Piercing Tool
Embroidery Floss
While your shopping don't forget to check out this months 2 promotions for only $5 each. Details are on the side of my blog or the links below.
Free to be Me Paper Collection
I'll be back with the other two layouts later this week. I hope you'll come back and check them out as well as leave a comment on what you think of Balloon Ride.
Hugz
Tina Gale