This post contains affiliate links. It doesn't cost you anymore to use them but helps support this blog and youtube channel which I greatly appreciate!!
Today I pulled out the BoBunny Petal Lane collection from the June Flavors of the Month kit. I'm not usually one for yellow but I'm growing to love it combined with pink! I couldn't resist scrapping this not so perfect picture of my daughter in her bright yellow socks and my hubby. She's always been his shadow but when he was recouping from surgery after breaking his leg they were inseparable. They're too cute sitting in the identical positions watching tv.
It's been a while since I've done the Freaky Fast Friday challenge but if you follow me you know I love it!! It's so quick and fun to pull a layout together using the cutting guide.
I've had a lot of questions about how I go about deciding what papers to cut what size so I turned the camera on and shared my process. This video is a bit longer because I share in depth some of my thought process while deciding what to cut then I share the full process of putting it together so grab a cup of coffee or beverage of choice and enjoy!!
Full process can be watched here
Two of a Kind process video
Supplies Used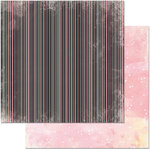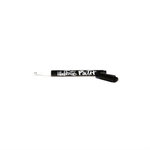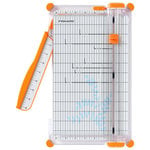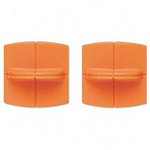 Hugz
TinaGale