Do you love washi as much as I do? Do you struggle sometimes with more ways to use it? Well today I'm going to share a layout with washi used to embellish your layout.
And how about those small stamps? Did you know they're great for layouts?
How cute is that?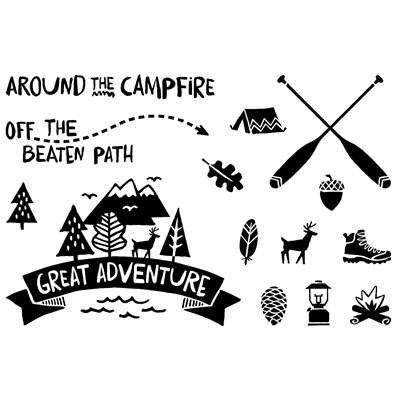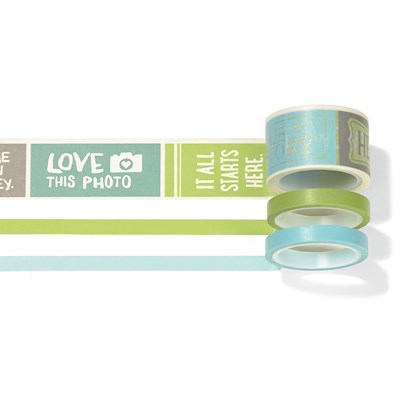 3 rolls of washi tape; ¼" Pear, ¼" Glacier, 1" labels in 8 different designs. 5 yards each. Colors: Glacier, Juniper, Pear, Slate.
Transform the fun sentiments of the washi simply by mounting them on
cardstock, trimming them out, and adding them to your projects.
Use the narrow washi across the bottom of tags or on the top of photos, as well as an entire strip across your page just like paper.
Use your small stamps to create borders on photo mats as well as embellishments for your projects. Just stamp them in coordinating colors, cut them out, and pop them on your layouts.
A little twine and sequins and you have a fabulous layout that didn't take any time at all.
Here's all the supplies and some tips to create your own layout.