I'm sorry I've been missing. I got a wild idea about moving my studio so I've been packing and moving for over a week now. I'm beginning to see a light at the end of the tunnel. I have most of my furniture set up.
If you'd like to win a stamp set I have a little contest going on over on my Facebook page. Hop over there to leave your best organizing tip for me to be entered to win. If you don't do facebook you can leave your tips here.
A few pics of my space before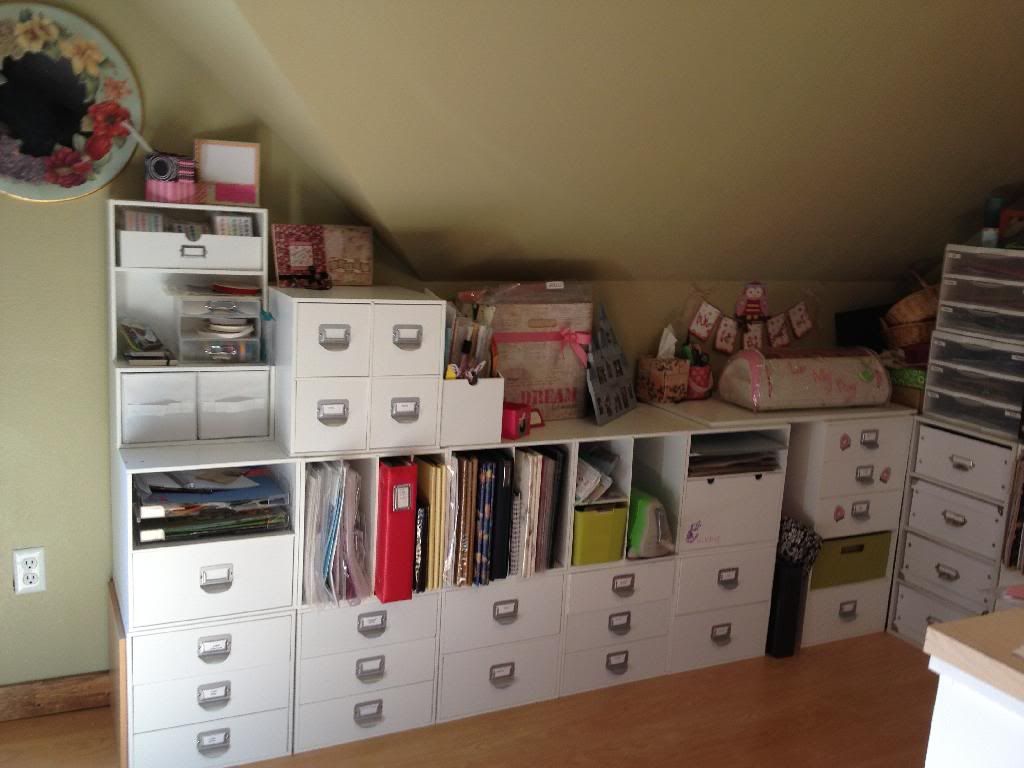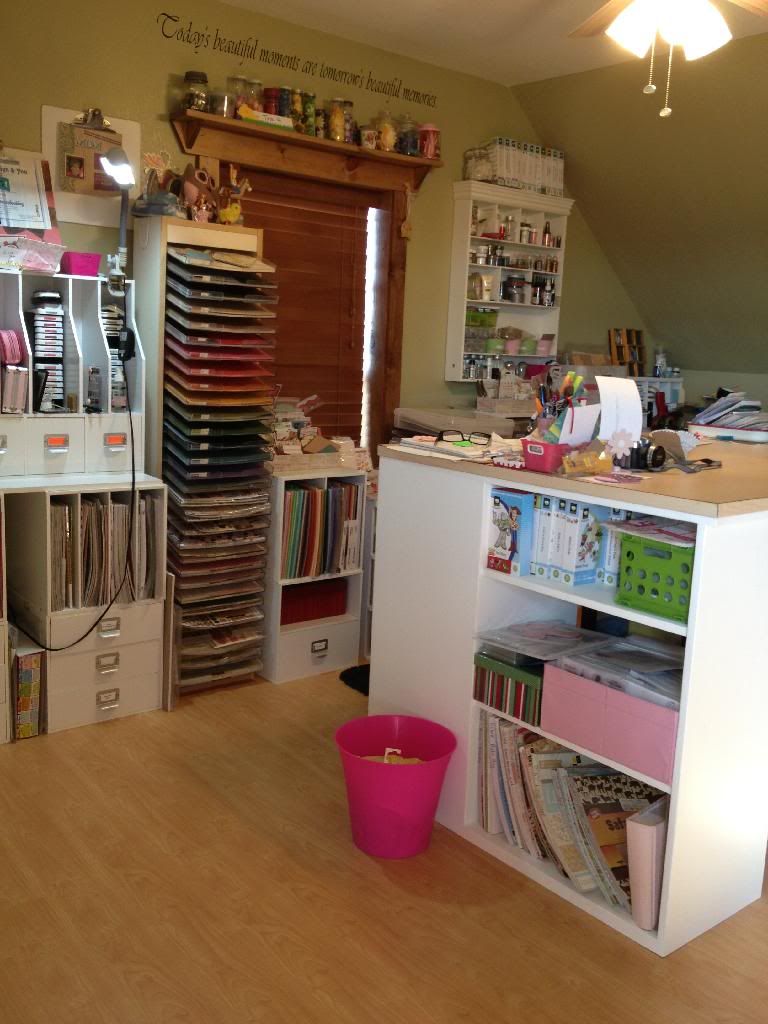 And the view from my desk. I'll miss this most of all!
A peek at the mess as we moved it all downstairs.
My hubby was fantastic! He kept moving it around until I was happy. The downside of being such a visual. LOL He's definitely a keeper!!
And a peek of what's lookin good so far. Hubby still needs to build a corner shelf to tie the cabinets together and 3x3 cube will go on top of it.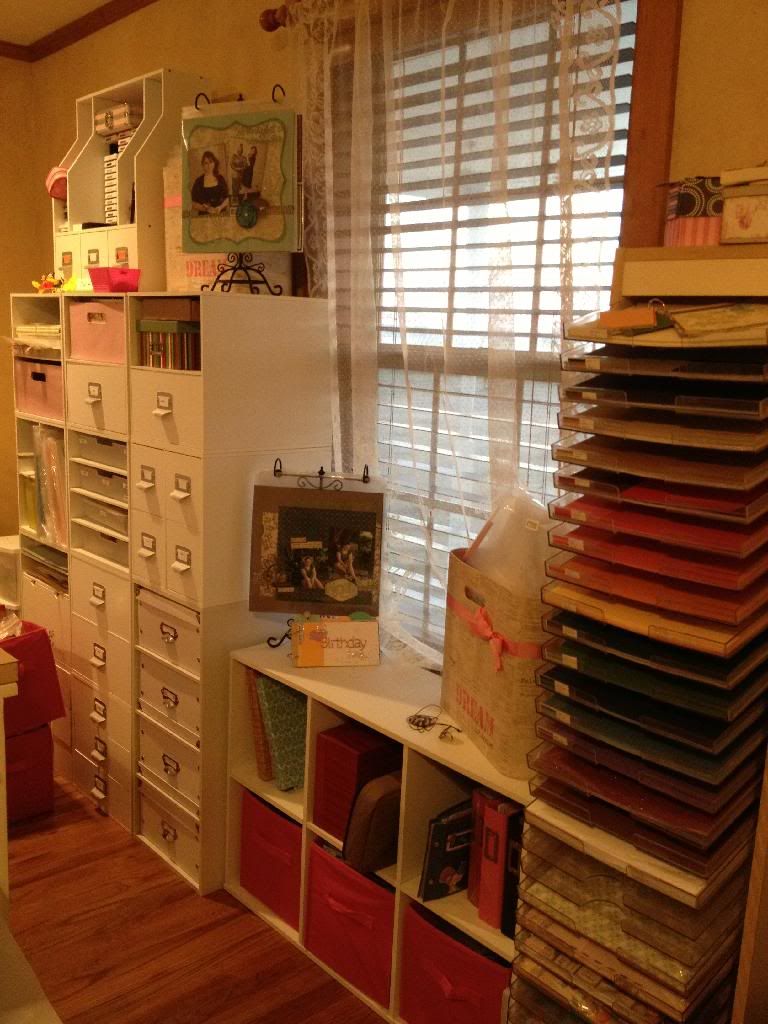 I still have my office space to set up and all those misc baskets that you never know what to do with as well as my workstation. I'll share pics as I finish up.
I'm working on a box of die cuts right now. You know those leftover from your cricut/silhouette cuts that didn't quite work out. I'd love to hear your best tips on organizing these so i'll use them or else I'm going to have to just part ways with them for now.
Hugz
Tina Gale