Today Sara and I are up on the
Crafty Maven Getaway
for Scraplift Saturday. We are both big fans of
Nancy Damiano
so decided to lift her. This is a layout I've had pinned for a long time. I just loved the diagonal background and pops of red that drew your eye around the page.
And this is the inspiration piece this week.
Now for my layout. I used the Jen Hadfield paper for my background. I just love that floral and wood grain.
Here's a look at the process
If you're reading in email click the link below to watch
Shine
And some close ups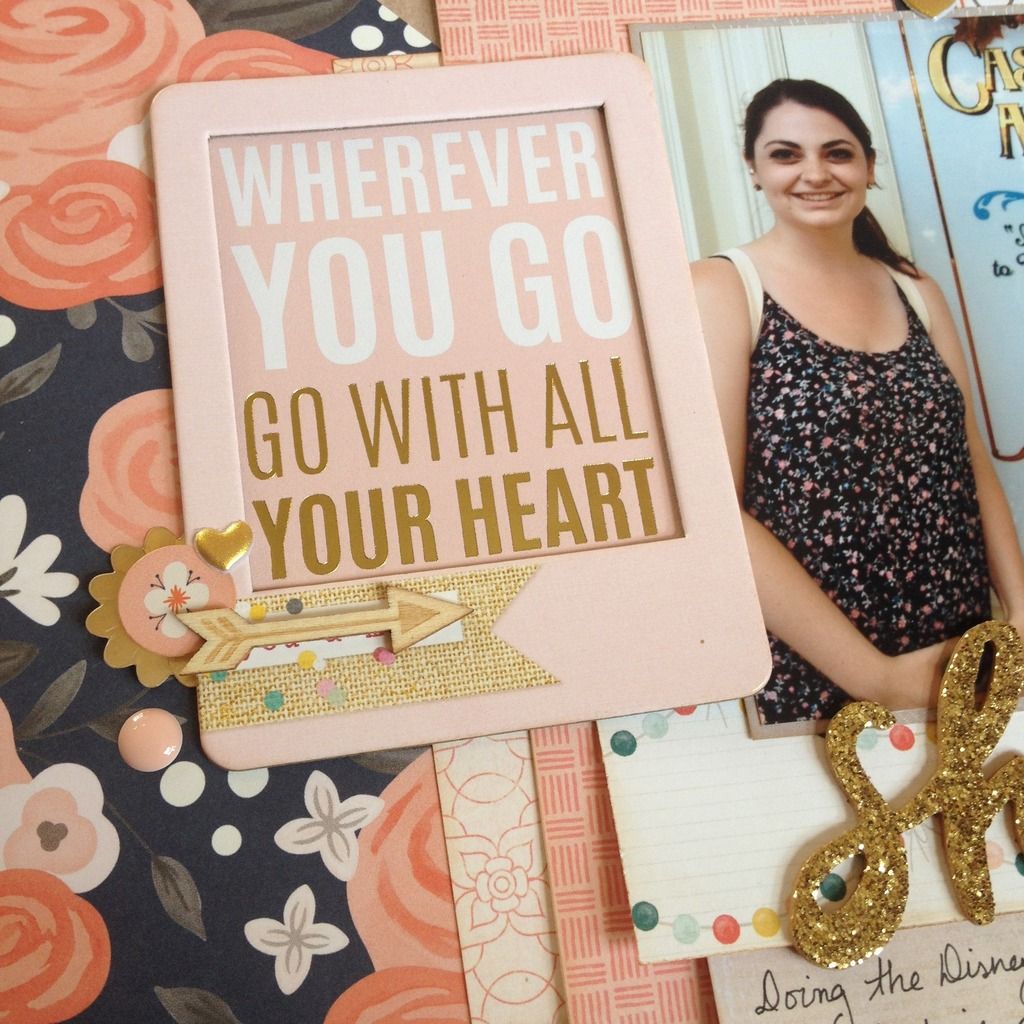 Supplies Used
Jen Hadfield Homemade
Crate Paper Wonder
Simple Stories So Fancy Chipboard Frame
Amy Tan Bits
Pink Paislee Memorandum - gold puffy hearts
Cocoa Vanilla wood venner, enamel dots
EK Success Mickey head punch
Crate Paper Confetti sequins
AC Beautiful gold glitter thickers
AC Heart clip
Don't forget to use your discount code TinaGale to save 20%
Hugz
tinaGAle