Are you ready for another few minutes to sit and be creative? I'm hosting todays January Java Journal at
Paper Issues
. If you're following along in the journal you can stick with the books topic of 'Can't live without' or
Paper Issues
topic '100% Confident' or you can do something totally all on your own.
I'm often telling people that I'm convinced that everyone was created to be creative in some form or another. It's manifested in many different forms over the years for me but I've always been creative in some way along with my entire family. What areas can you see in your own life that creativity has manifested? I encourage you to take a moment an journal about it and while your at it make it pretty! ;o)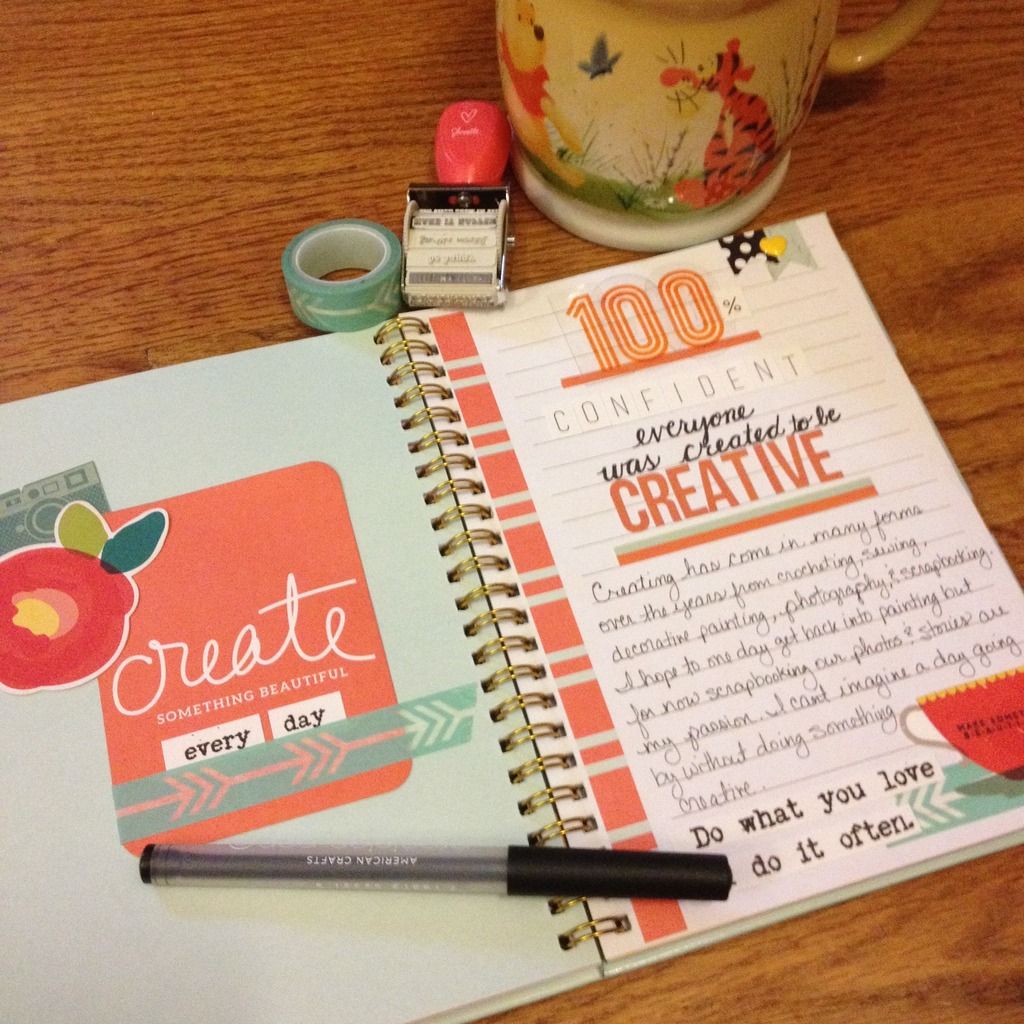 I used a card and flower die cut from the JJJ kit and fussy cut the coffee cup and camera from some of the paper. The washi and alphabet stickers came from my stash.
If you need any scrappy supplies or just want to shop for some pretty new things
use discount code TinaGale to save 20%
off your
Paper Issues
purchase. There's lots of new products coming into the store!!
Hugz
TinaGAle