I never finished sharing my 6x6 layouts and since I was going to be going on another little Disney trip I thought I'd leave you with some Disney inspiration.
This is jumping to the 5th sketch which I adjusted to another one page layout. This ride is difficult to get good photos because of the darkness and none of mine were very good but I wanted to document it so I picked a few of the best and will tell the story. Sometimes you just have to use what you have to get it documents.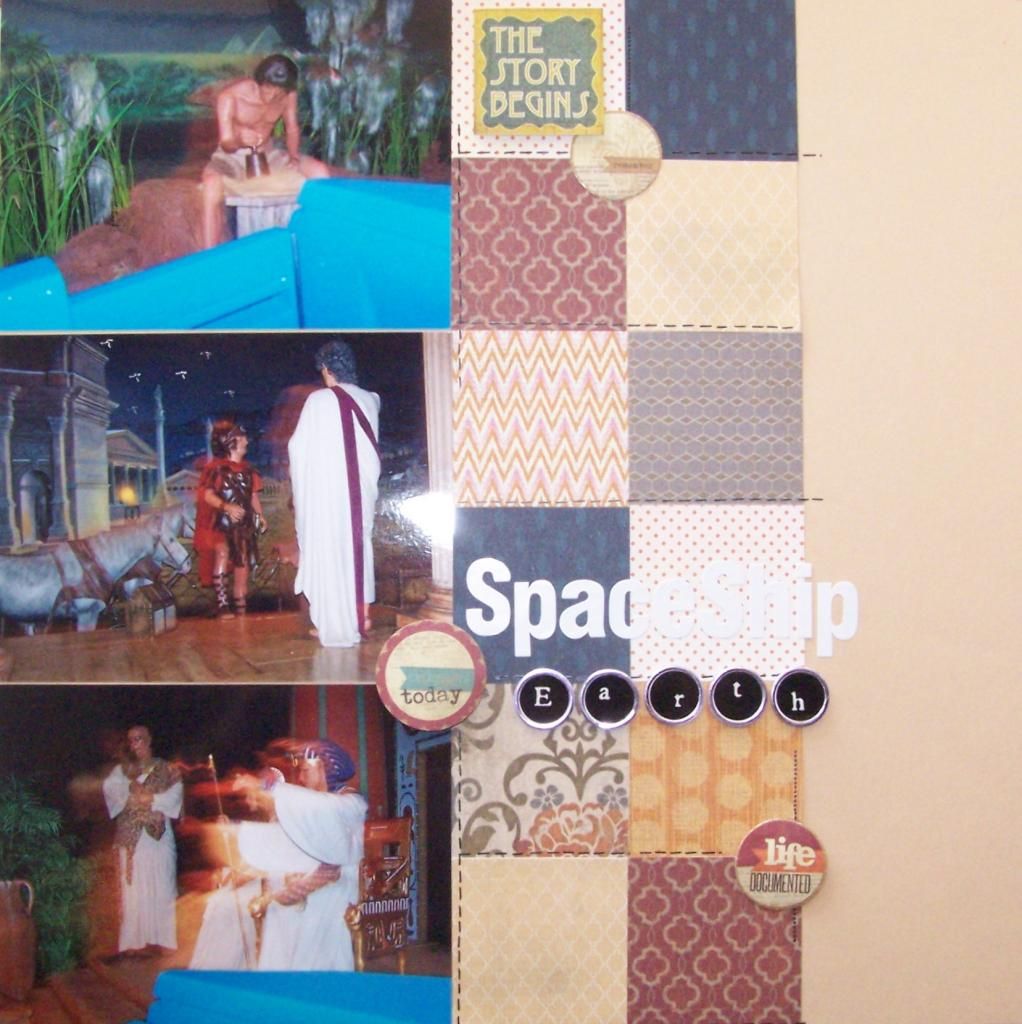 I used several collections from Close to my Heart for the paper. They were left overs so it's a perfect way to finish off those collections. The title is from more of my older stash. The embellishments were punched from some 3x4 cards. The sentiments were perfect for my story to be told.
sorry for the blurry photo.
Hugz and have a Fantasmic Friday!
TinaGAle