I am finally finishing up my daughters baby album. It makes me so happy!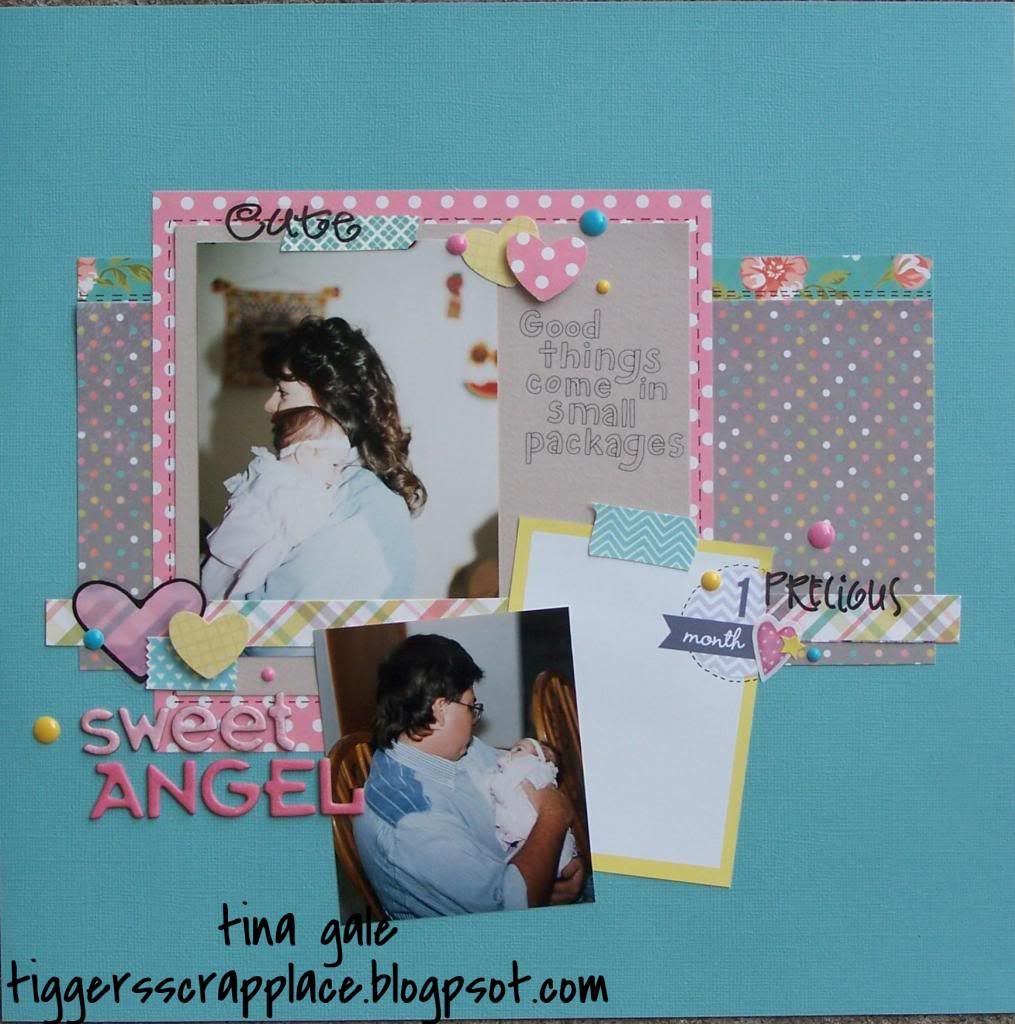 I used some stickers and rub ons from way back in my stash as well as some pieces from a Basic Gray card kit that I had left over.
A few close ups if you want to see details.
If you want to see the rest of the layouts you can click on the Baby label to the right of my blog.
Hope you enjoy!
with your $30 purchase


$5 with your qualifying purchase
Shop with me at