This week is I'm sharing this months club layouts that I'll be sharing with my customers near and far. If you'd like to order the kits and join us locally or by mail check out the scrap club link at the top of my blog. It has all the details.
Contact me with any other questions.
Todays layouts are from long ago and even then my dd loved tea parties. It's nice to know they don't outgrow some things.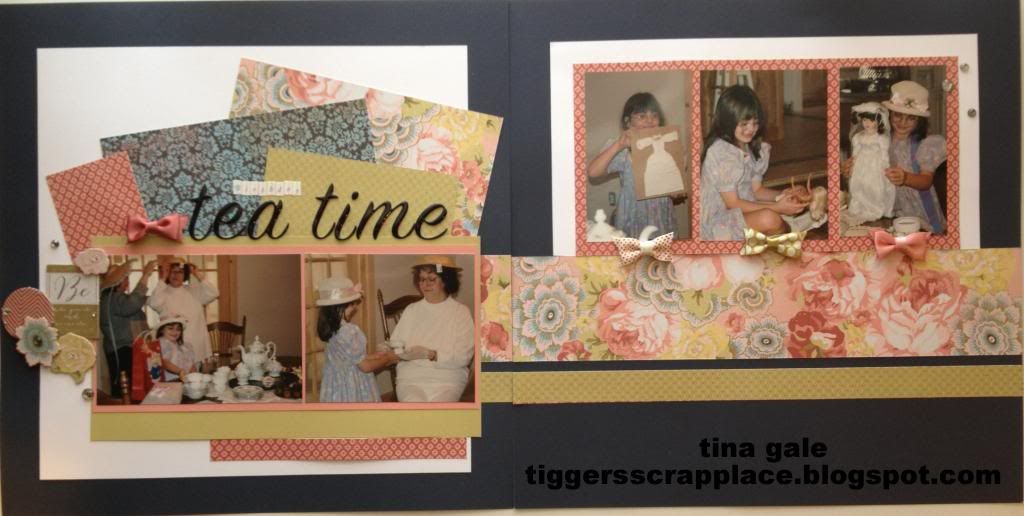 Tomorrow I'll share the Bonus layout I created with some of my leftovers.
If you'd like to order the supplies to create your own pages here are the supplies I used.
Z1935 Black & Grey Epoxy Bubbles
If you order your supplies from me I'll be happy to send you detailed instructions for the layouts.
$5 with your $50 purchase