Today I have January's layout to share. If you missed yesterdays post you can go back and get all the details for this album.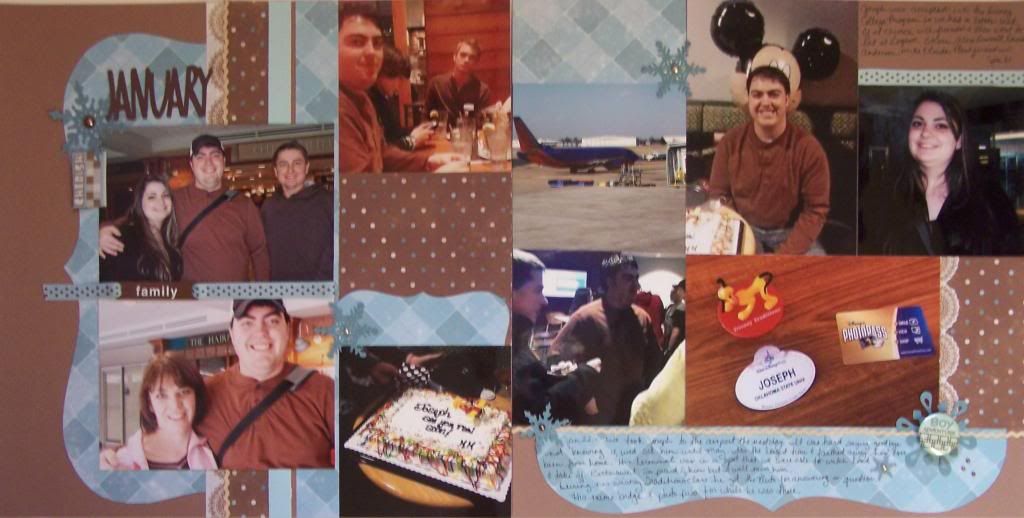 I love this sketch and how I can adjust and use 4x6 photos instead of 4x4's on some of the pages. It kept all my pages very flexible. Hopefully I've chosen a good sketch for 2014 as well.
And some details
It was bittersweet putting this layout together because this was the first time my son went so far away from us and this January we said goodbye again. Only this time he's staying. Boo hoo. It's tough to let go sometimes. I'm so proud of both of my kiddos though and enjoy seeing them spread their wings.
Receive one FREE embossing folder for every 2 packs of bulk cardstock (single color or combo) you purchase! That is a savings of $8.95! Select from 5 new embossing folder designs—dot, chevron, quatrefoil, damask, or stripe—when you submit a qualifying order.
You can get all five FREE if you want!
$5 with your $50 purchase
or $17.95