I'm working with Real Genius collection in my
Scrap-Room
Flavors of the Month kit
. I don't have a lot of school photos to scrap but I thought this one from my son's graduation would be perfect.
I started by stitching around the outside edge and then arranging my photo and papers. The dimensions were all chosen for me since I started with the Freak Fast Friday challenge and yes it is fast! I love getting quick layouts done and having a lot of the decisions done for me.
Here's a look at my process
If you're reading in email click the link below to watch
And if you want to play along with the FFF challenge here's the list to get you going. Be sure to share over on the
Scrap-Room
Facebook group.
Supplies used: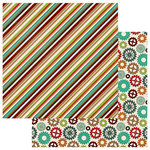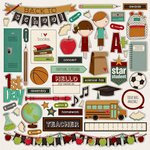 Hugz
TinaGale