After a few weeks off it's sometimes hard to get back into your groove. That's when a sketch and inspiration piece can really help me make quick decisions. I started with this weeks inspiration piece from the Crafty maven Getaway.
I then went to my papers and chose the first thing that I found from the color inspiration which happened to be Basic Grey typeset. A beautiful collection and fit the color and feel of the inspiration perfectly.
Next up I went through my challenge folder to find a sketch and came across this one from
Scrap Our Stash
. I really liked it and was then ready to go find a photo to work with. Because I had a journal card I wanted to use I decided to only use one photo.
Here's a look at the finished layout.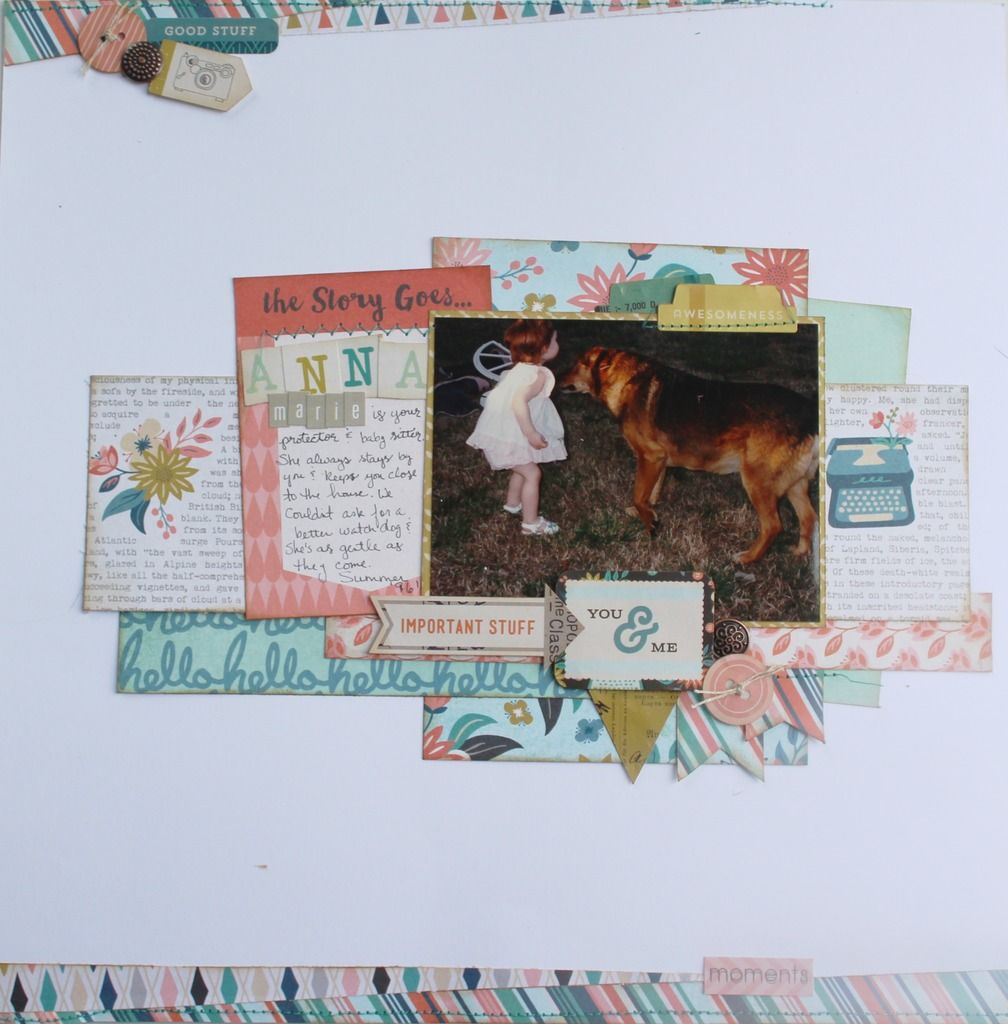 A look at the process
If you're reading in email click the link below to watch
And some close ups
Supplies used
Basic Grey Typeset paper, stickers
sewing machine
twine
Metal Brads
I used Metal, Newsprint, & Olive
Hugz
TinaGale